JBS VIP Transportation Services: Travel in Convenience and Style
With our firm intention to provide a quality assured travel experience that is adapted to your needs, and fits your budget, you can put your trust in our expertise to have an extraordinary time.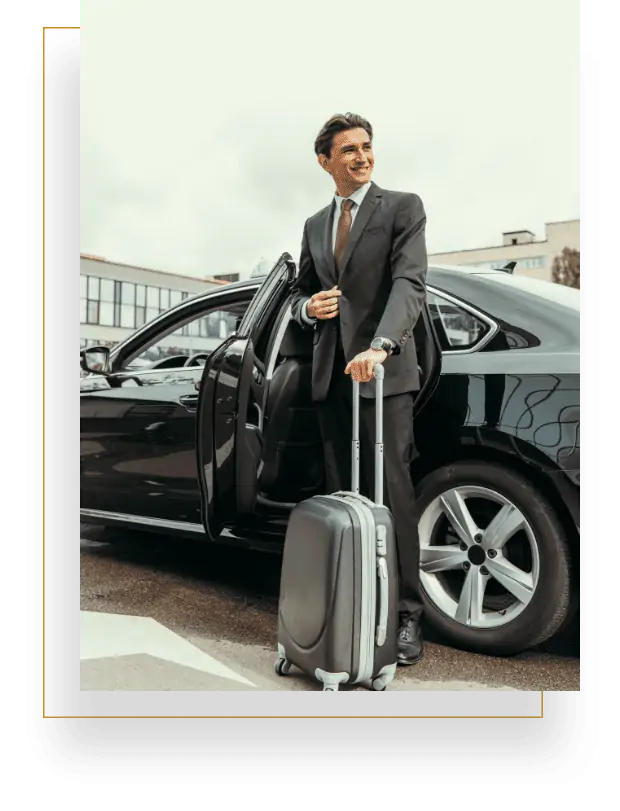 VIP Treatment Every
Mile of Your Trip!
Jet Business Solutions provides a tailored & amazing experience for each one with our extensive knowledge in this field.
We provide global and customized solutions for all your transportation needs and save companies time and money by directly managing all types of ground transfers anywhere in the world.
Forget about late arrivals, wrong types of vehicles, and uninformed drivers. We take care of the most common ground transportation issues that can negatively impact your trip.
Whether you are departing or arriving, JBS is here to assist you through the hustle and bustle of airports.
Once you arrive at the airport, we will meet you and help you with your luggage, guiding you every step of the way till you safely check into your hotel.
Thanks to our premium travel arrangements partnership with the most reputable international and local transport companies, we managed to mitigate all VIP transport issues and provide excellent service worldwide.
With a wide variety of vehicle options ranging from sedans, stretch limousines, and executive mini-buses to full-size coaches, armored vehicles, and cargo vans, we are ready to meet all of your transportation requirements.
All the vehicles are kept in excellent technical condition and are chauffeured by professional, English-speaking drivers, who have extensive knowledge of the local area and stay in constant communication with our team to ensure the latest flight information.
JBS understands the importance of flexibility in responding quickly and efficiently to ever-changing schedules and last-minute requests and guarantees 100% on-time transportation without any hidden costs (even when there is a traffic jam).
Count on our transportation company for your crew and passengers anywhere in the world.
– Professional drivers
You will be transported by friendly chauffeurs that are dressed appropriately in our luxury cars and well trained to deal with major corporations and diplomatic protocols with the highest level of professionalism and sensitivity.
– Integrity
Our goal is to make a comfortable, simple, and budget-friendly trip for your business. You can find home comforts in our luxury vehicles from free Wi-Fi, and bottled water, to air conditioning, and much more.
– Punctuality
We understand that you have more on your mind than worry if your chauffeur is on time.
How far in advance should I reserve my VIP transportation service?
We always suggest to our clients to book as soon as they know they will need it to guarantee access to the best selection of vehicles at the lowest rates.
What precautions are you taking due to COVID-19?
All our vehicles are sanitized and cleaned after each trip and our professional chauffeurs will wear a mask and provide contactless service throughout the whole drive.
Why can't I see any prices on your website?
All prices are based on vehicle type, location, dates, and extent of use which means we take all of these factors into consideration and there is no one-size-fits-all price.
Are your vehicles licensed and insured?
Yes, each vehicle is licensed, insured, and privately owned and operated. Every operation that delivers a service is carefully checked and vetted to ensure that you are receiving only the best and safest vehicles available.
Why should I choose JBS for VIP transportation arrangements?
Many reasons why you should choose us, to name a few:
Competitive all-inclusive rates:
You can choose your transfer rate from a wide selection of offers. Only fixed prices, no hidden extra charges.
Professional service & vehicles:
A 24/7 exceptional service with a wide selection of vehicle types -including limo services to pick your preference.
Free meet & greet airport pick-up service.
Guaranteed client safety and satisfaction with +20 years of experience.
100% on-time with friendly chauffeurs that are expertly handpicked.