Your Reliable Partner
For Aviation Support On The Ground & In The Sky
Up in the sky, it's not only the air pressure that could slow you down. Uncalculated events, changing regulations from one country to another, and fuel efficiency, are some of the additional pressures the aviation industry faces.
Fly With No Limits
A SERVICE THAT EMPOWERS YOUR BUSINESS
Give your business the push it needs and overcome aviation challenges with premium services in the air, above & below the wing.

Enjoy the Journey of Achieving Goals
Success is Your Destination
Our Wide Range Of Services Is Tailored To Suit Your Needs And Covers The Spectrum Of Permits, Affordable Fueling, Premium On-Ground Arrangements, And Whatever You Might Need For A Successful Safe Flight.
The Aviation Services Industry Is Facing Growing Challenges Every Day. We Stand Up Among Aviation Services Companies By Anticipating The Problems Before They Arise.
Exceptional Service
FLIGHT SUPPORT
Rest assured and make every flight a success. We take care of details, follow the highest standards of the aviation profession, and apply our professional expertise to ensure that our clients receive personal and constant attention.
As your ultimate destination for aviation services, we follow the best common industry practices. All our services are premium and customized per your requirements to enjoy an easy safe flight.
Aviation Handling
Get reliable airport services around the world with our IATA-certified ground handling suppliers. We arrange your aviation handling for VIP and government flights, private aircraft, jet charters, commercial charters, military and cargo transport, medevac, and humanitarian relief missions.
Fly where you want and be sure to find all the equipment and facilities you need at any location worldwide.
Aviation Fueling
After two decades of excellence in the flight-support industry, we built a global network of distinguished aviation fuel suppliers. That enables us to provide fuel at competitive prices. We cover domestic, international, commercial, and private airports worldwide.
This fuel price optimization is not at odds with our commitment to safety and quality. We ensure that the fuel supply meets all international standards.
Flight Permits
Enjoy a seamless and stress-free process with our multilingual team that knows the specific procedures for every country and stays up to date with the latest regulatory changes.With our strong relationships with civil aviation authorities and their approved agents, we secure your overflight and landing permits for all private and commercial operations in a timely and efficient manner.
Flight Planning
We design our service around optimizing your time, speed, and financial efficiency. We cover all the information you need for a triumphant flight each time: weather, aircraft performance, route options, political situation, airport restrictions, permits, and customs.
Our experienced flight dispatchers will support you on all your flights: long-distance, multi-stop freight transport, passenger, or domestic.
FIRST-CLASS SERVICES
TRAVEL ARRANGEMENTS
Ensure that your crew and passengers get only the very best service. We proved ourselves to be a leading company in the flight support industry worldwide with our three core attributes: Speed, Efficiency, and Accuracy. That is how we build our all-inclusive solutions around your goals and satisfaction.
When science, perfect coordination, multiple resources, long experience, and the latest technologies come together, all goes well.
Hotel Accommodations
Managing countless flights enabled us to know which hotels are suitable for business travelers or flight and cabin crew. And which hotels meet the safety and comfort requirements of our customers.
We offer competitive hotel reservation rates that are not available through direct booking, reducing the cost of your business hotel accommodation services.
VIP Transportation
JBS has partnerships with the most renowned transport companies locally and internationally. Never worry about late arrivals, rescheduling, vehicle types, or drivers when transporting your VIPs. 
We understand the unique demands of the aviation industry and the importance of flexibility in responding quickly and efficiently to the ever-changing schedules and last-minute orders.
Visa, Customs, & Immigration
We help you with CIQ arrangements, customs clearance, visas, and immigration papers. We also inform you whether you should pre-obtain the needed documentation or upon arrival.
That's how we make sure that your crew and passengers enjoy a hassle & stress-free ride.
Security And Safety
JBS collaborates with private and specialized security agencies, with trained and certified security personnel to protect and guard. A guarantee of high-quality services where experience is most important.
We also have access to official security agencies to reinforce our services. We provide security reports and assessments regarding your destination.
Exceptional Service
FLY SAFE AND LAND WITH CONFIDENCE
Constantly Changing Regulations And Unforeseen Events Are The Challenges That Face Air Operations Today. With Our Experience Of More Than 20 Years In Aviation Support, We Understand These Challenges And Meet Them Quickly.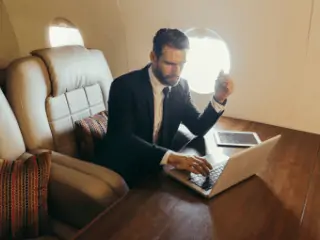 Our extensive experience enables us to provide you with everything necessary to ensure a personalized experience and quality service.
Our versatility allows us to focus personally on the needs of each client, designing our services to meet their operational needs.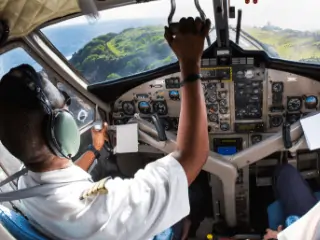 Leadership and Innovation
We lead the way in working closely with airlines as business partners and strategic advisors to make sure they achieve their goals.
We believe in the continuous improvements and innovations of the aviation profession. And we never stop learning and exploring new options and tools.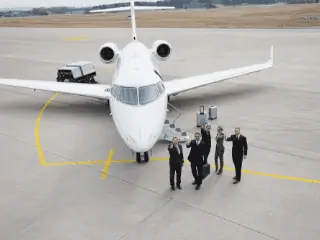 The main focus of each service at JBS is the optimal and efficient management of the operations to help clients achieve their goals fast and effectively.
An optimized flight plan needs to take care of every big and small detail and not neglect any minor calculation or possibility.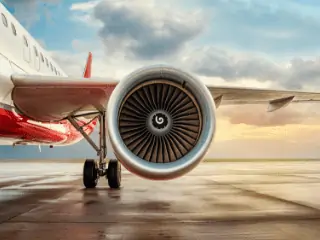 We can quickly put together the best routes and flight plans with our trained flight dispatchers and trip planners.
We help you keep going with our fast-thinking team and speedy procedures. When unplanned events arise, we act on the spot to keep everything running smoothly.
We cover a wide range of international aviation services. We are always dedicated to delivering the best solutions you need at the right time you need them.
Executive Aviation
We plan your flight, support it, and provide everything you need for your executive flights. We understand the challenges you face when flying world leaders, CEOs, high-level individuals, and celebrities.
Cargo Airlines
Rest assured when having freight aircraft, we take care of quick turns for tech stops, refueling, on loads and offloads, handling livestock, dealing with oversized cargo, and all ground support services for a hassle-free fright.
General Aviation
We help airlines offer the best service for their clientele to enjoy a seamless flight. JBS designs the best inflight experience, provides technical support, and helps you with every challenge.
Military Aviation
Full range of outstanding services including commercial planes for troops, planning secure flights for high-ranking officials, supporting cargo flights and frights, security reports, and helicopter flights planning and arrangements.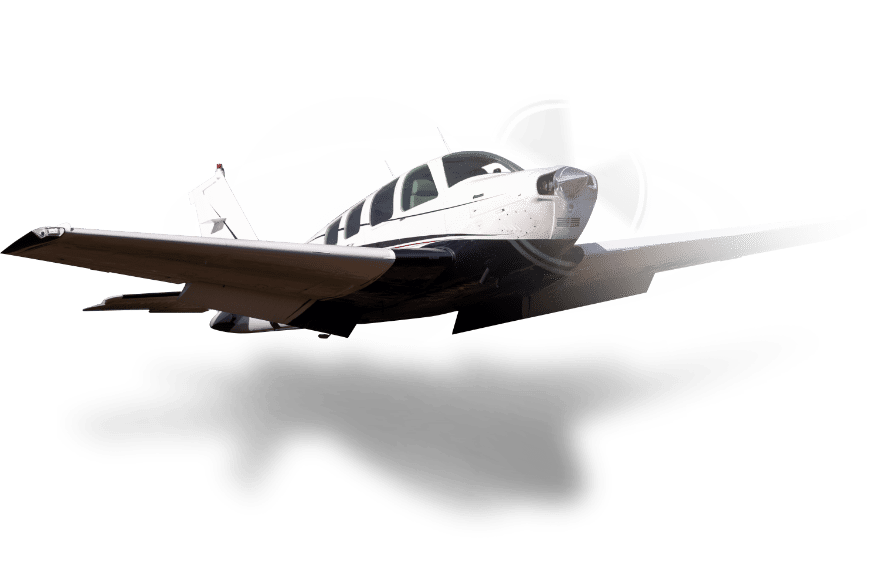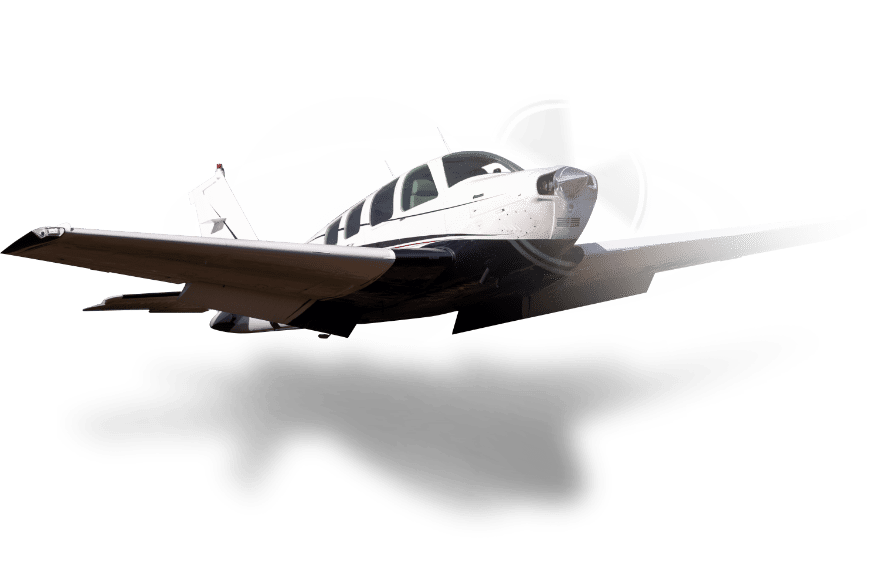 FREQUENTLY
ASKED QUESTIONS